EXCEPTIONAL WEED CONTROL TO FIT YOUR NEEDS.
Made for use with soybeans and corn with the Enlist™ trait, Enlist Duo® and Enlist One® herbicides each feature 2,4-D choline with Colex-D® technology.
The result: unrivaled weed control designed to land and stay on target
Enlist Duo
Convenient blend of 2,4-D choline and glyphosate
Two modes of action tocdeliver control and help prevent resistance in your fields
Enlist One
Straight-goods 2,4-D choline with additional tank-mix flexibility
Ability to tank-mix with glufosinate and other qualified herbicides, customizing the ratio of herbicides to match each farm's needs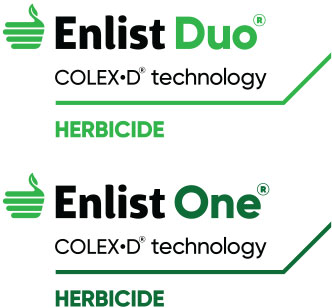 CONTROL OF TOUGH WEEDS
Even the toughest weeds don't stand a chance, including: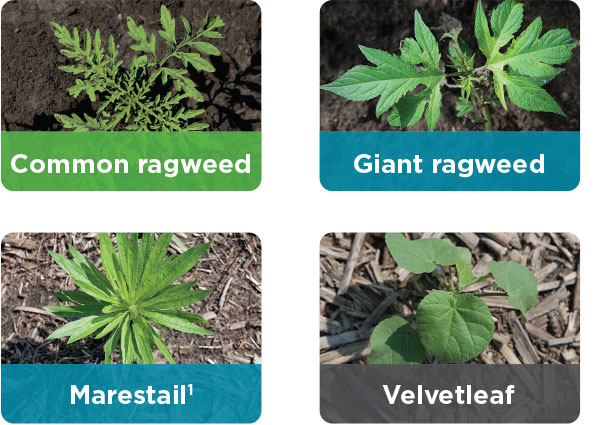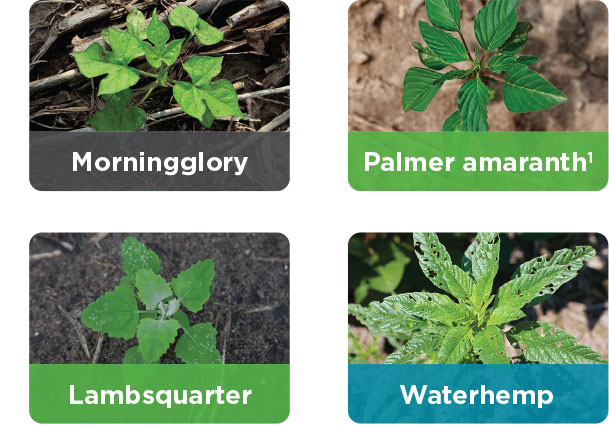 Enlist Ahead offers growers benefits such as the Enlist Ahead app to plan applications and prevent resistance.

2,4-D choline with Colex-D technology enables on-target applications, delivering unrivaled weed control to protect your crops —and your neighbor's crops.
WIDE APPLICATION WINDOW
Same application window you're used to with glyphosate herbicide.
Enlist E3™ soybeans
No later than R2 (full flower)
Enlist corn
No larger than V8 or 30 inches